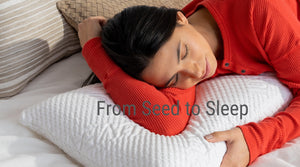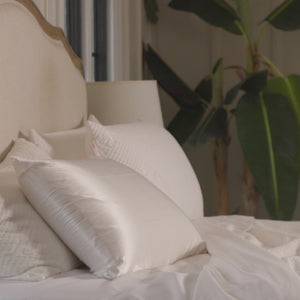 A luxurious sleep experience that leaves you waking up feeling rejuvenated. Soft or firm, side, stomach, or back, cool or hot — no matter what your sleeping preference, we've got just the right natural pillow for you.
Blog
---
Embracing the Seasonal Shift: How Fall's Cooler Weather and Shorter Days Affect Your Sleep As the greens of summer fade into the earthy tones of autumn, our world undergoes a...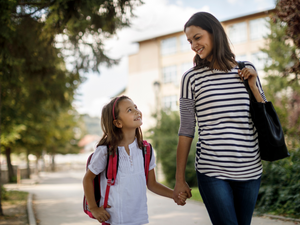 Maximizing Back-to-School Success: Edit Your Schedule and Sleep for Peak Performance The much-awaited back-to-school season is on the horizon, and it's time for students and parents to get those supply...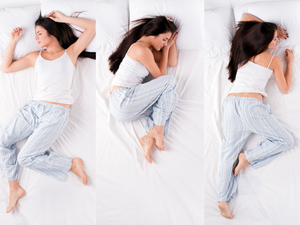 Embrace Your Uniqueness – Exploring Unconventional Sleep Positions  When we hear sleep style or sleep position, for most of us, our minds go to those common positions such as back,...